Board Members
The Coventry & Warwickshire Chamber of Commerce Board is made up of representatives from a diverse range of business sizes & sectors, to inform, support and provide expertise on a wide range of business areas.
Our board's primary purpose is to ensure the prosperity of the Chamber by mutually directing the finance and policy agenda.
Our Board meets quarterly to strategically set and assess the aims and objectives of the Executive Officers and the senior management team. The Board takes a hands-on approach to their directorship and regularly represent the Chamber of Commerce at various events throughout the calendar year.
Should you wish to contact any of your Chamber Board Members, please speak to Adele Dodds, email [email protected] or call 024 7665 4321
Our current Chamber of Commerce President is Tom Mongan.
President
Steve Harcourt
Prime Accountants Group
Website: https://primeaccountants.co.uk/
Steve has worked in Coventry since graduating from Middlesex University with a BA in Geography & Environmental Management 25 years ago. Where he started on his chosen career path as a trainee accountant in a small single partner firm in the City.
Then, in 2007, Steve took the decision to further his career at Prime Accountants Group, having previously gained ten years' experience working for a Coventry-based sole practitioner, where he trained and qualified with the Association of Chartered Certified Accountants. Following numerous promotions Steve was appointed a director of Prime Accountants in July 2017.
Steve has extensive experience of all aspects of accounting including cash flow reporting and compiling internal financial reports. Steve manages the entire outsourced virtual accounts office for one of the region's leading tourist attractions. He also has his own varied client portfolio, where clients range in size & sectors.
An approachable and commercially astute accountant, Steve is focused on offering clients added value. He has particular expertise in the Engineering and Construction sectors. Born and bred in Bedworth, Steve now resides in Nuneaton with his wife Claire and two children. Outside of work Steve has been a member of Nuneaton golf club for over 25 years and tries to find time to play as often as possible. He is also a keen cyclist and lifelong supporter of Coventry City Football Club.
Chief Executive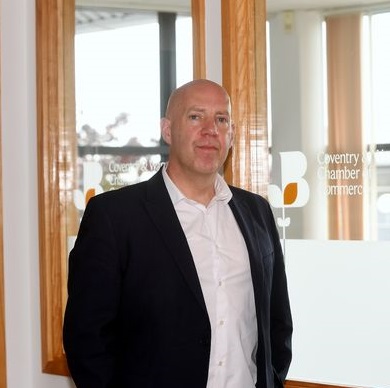 Corin Crane
Coventry & Warwickshire Chamber of Commerce
Website: https://www.cw-chamber.co.uk/
Corin Crane studied English and Politics at De Montfort University and a Post Grad in Human Resource Management at Leeds University. He then worked for the TUC in Yorkshire and Humberside, Advantage West Midlands Rural Regeneration, Learning and Skills Council and Telford and Wolverhampton Councils heading up Economic Development and Inward Investment teams.
Corin was Director of the Leicester & Leicestershire Enterprise Partnership where he had overall responsibility for around £200m of funds to drive regeneration and help local businesses grow. Also, he chaired the European Structural Funds Committee that oversees the management of around £90m of funding aimed at SME business growth and skills work.
In 2016 Corin became the Chief Executive of the Black Country Chamber of Commerce which is membership organisation that supports the growth and prosperity of Black Country businesses, they are secretariat for the Black Country All Party Parliamentary Group (APPG) and lead the Black Country Business Festival which is now the second biggest festival of its kind in the UK.
Corin is now the new Group Chief Executive of the Coventry & Warwickshire Chamber of Commerce (CWCC) which includes Coventry and Warwickshire Chamber Training and Destination Coventry.
Board Members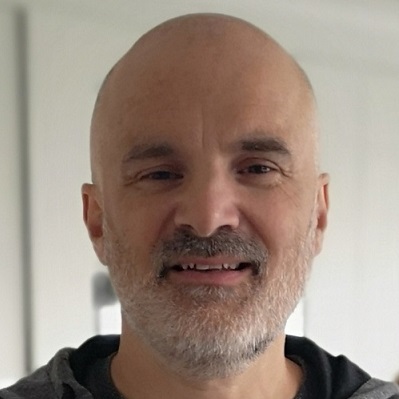 Dr Alan Malik
Exasoft Group
Website: https://www.exasoftgroup.com/
Born in London and raised in Coventry by his father a civil engineer and his mother a secretary, Alan is a true Coventrian through and through. Since moving to the city as a young child, Alan has made Coventry the centre of his business and family life.
Alan attended Finham Park School in Coventry, where he used to use a teletype to contact Coventry University when it was still a polytechnic, and regularly attended school workshop days on campus. Alan's childhood interests included cars and computers, and it was this love of computers that would kick start a truly impressive career.
From school Alan showed drive, determination and innovation and sold his school project to an educational software company. After a brief foray into computer games Alan recognised a need for new innovative software in the financial services field and he went on to establish Exasoft, heralded as one of the UK's fastest growing tech companies and a winner of the Queen's Award for Enterprise.
Over the year's Alan's clients have included Barclays, HSBC, Lloyds TSB and Coventry Building Society.Alan went on to set up further businesses, all with roots in Coventry, and he now employs more than 100 people locally.
One of his businesses provides website solutions at a local, national and international level, and another, F2Uni, provides software education for the not for profit sector. This links in closely with the Children's University Trust - a charitable trust that provides 7 to 14 year olds with exciting and innovative learning activities and experiences outside normal school hours – and has seen Alan work on educational contracts in Asia, Australia and much of mainland Europe.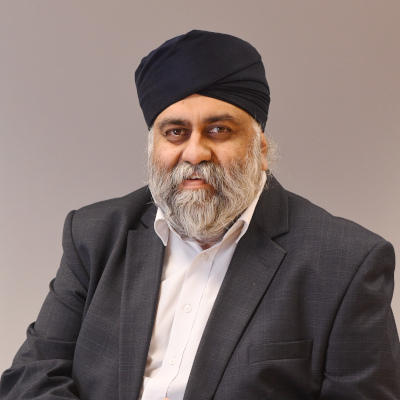 Amrik Bhabra MBE
ADECS-Maple
Website: https://www.adecs.co.uk/
Former President of the Chamber and Managing Director of ADECS Amrik is recognised and respected within businesses in the region, and has an influencing role within many local initiatives. Amrik sits on the Boards of a number of local and regional charities and is Chair of Governors at a local Primary School (and is actively involved with the PTA).
He has recently become an Ambassador for Apprenticeships within the region, and is currently working with Microsoft nationally on a pilot Technical Sales Apprenticeship.
Amrik is a strong believer in networking, and has built a wealth of contacts, actively using these relationships and knowledge to connect people and organisations from within his network.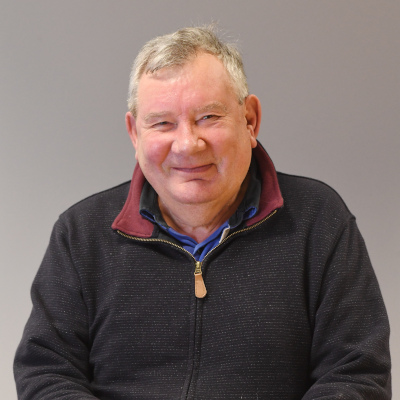 David Burton
David Burton, a Coventrian and director of the Chamber, is a chartered accountant who has been in practice in Coventry his entire professional career, currently as Chair of Spencer Gardner Dickins.
He is a Freeman of the City of Coventry and a former President of the Warwickshire Society of Chartered Accountants. As a corporate finance practitioner he has been involved with many of the local company management buy outs, acquisitions and sales, giving him a detailed knowledge of a large range of business sectors.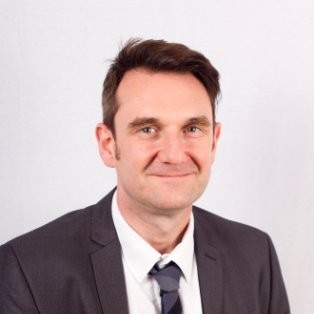 David Hooper
Hooper & Co International Trade Consultancy
Website: https://www.hooperandco.com/
David Hooper MBA, has worked in International Trade and Economic Development for 20 years including 5 years working for HMRC.
He is Director of Independent Freight Solution Ltd based in Nuneaton, Warwickshire, who are a freight forwarder and Customs Broker involved in Air,  Sea and Road shipments to destinations all over the World, and Managing Director of Hooper and Co International Trade Consultancy Ltd who provide specialist advice, consultancy and training regarding customs and compliance related issues.
David has an extensive knowledge of World Wide Customs Compliance and in 2016 Independent Freight became an Authorised Economic Operator (AEO) for Customs and Security.
David sits on the Coventry & Warwickshire Chamber of Commerce Brexit Committee and over the last few years he has worked closely with the Chamber International Trade Hub and delivered numerous talks and presentations to business on customs compliance rules and regulations and guidance on how Brexit could affect businesses exporting and importing in the future.
David has a Masters in Business Administration (MBA) with Distinction from Aston University in 2004 and a degree in Economics, Politics and Philosophy from the Open University.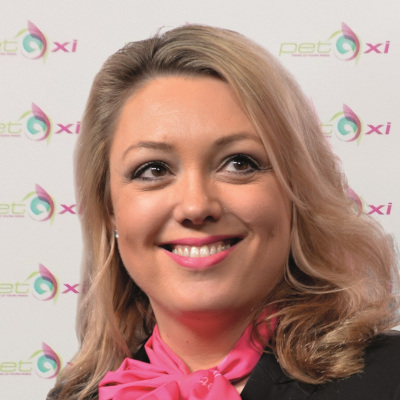 Fleur Sexton DL
PET-Xi Training Ltd
Website: https://www.pet-xi.co.uk/
Fleur Sexton DL is a Deputy Lieutenant of the West Midlands, representing His Majesty's Lord-Lieutenant of the West Midlands, Businesswoman of the Year 2017 and Chief Executive and co-founder of multi-ward winning PET-Xi Training, whose relentlessly upbeat teams and innovative programmes deliver impact, inspiration, productivity and value across the UK.
PET-Xi recently pioneered a UK wide "Upskilling the Nation" scheme for unemployed & homeless adults, helping them to return to the workplace and society and an apprenticeship scheme to help young people gain vital skills, experience and qualifications in the world of work while working with companies, helping employers to raise standards and close the skills gap.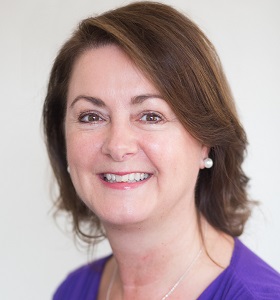 Julie McGarrigle
Alsters Kelley Solicitors
Website: https://www.alsterskelley.com
Julie McGarrigle is a Director, Business Development - at Alsters Kelley Solicitors Limited.
Julie's main roles are the planning and implementation of the marketing & PR strategies to support the ongoing business development of Alsters Kelley Solicitors Limited. She became a Director (non-solicitor) of the Limited Company on 1st October 2018.
Julie's extensive experience includes developing and implementing communication strategies, B2C marketing, media relations, business development, sponsorship and event management.
Julie has more than 20 years marketing experience, most of which was gained whilst working for a large corporate within the financial services sector where she was head of their regional group communications for the East Midlands.
She has also worked for a number of smaller companies across a wide variety of sectors, including an independent school and the local Chamber of Commerce.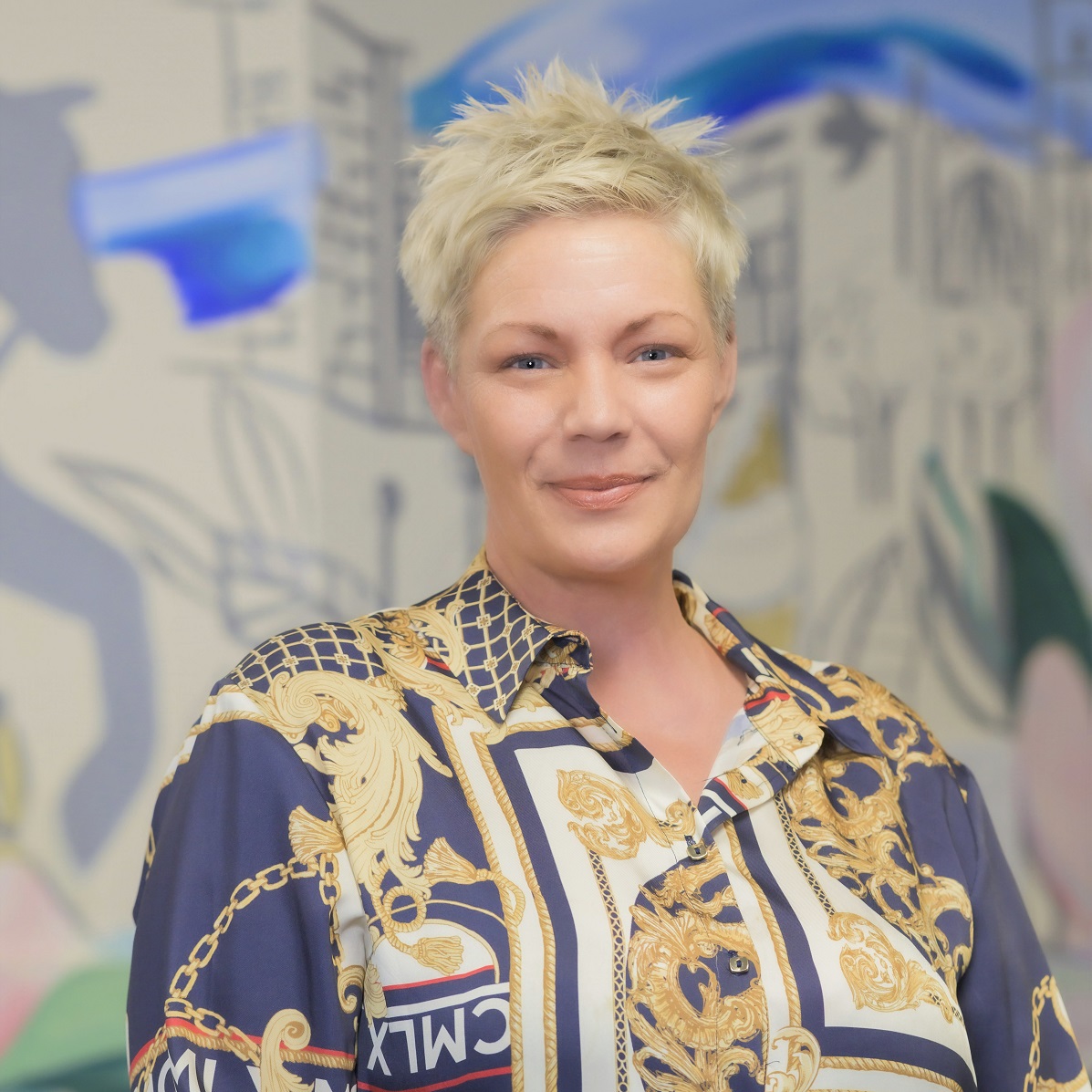 Joanne Glover
Coventry BID
Website: www.coventrybid.co.uk/
Jo serves as the BID Manager and has held this pivotal role since June 2022. Under Jo's guidance, the BID underwent a successful ballot securing a fifth term, extending its operation until 2028.
For the upcoming term, Jo's primary focus revolves around enhancing Safety and Security in the city centre—a priority area identified by the levy payers. Collaborating closely with local businesses, Jo spearheads various initiatives, notably the Best Bar None program.
Additionally, Jo actively participates in the West Midlands Combined Authority Night Time Economy Steering Group, contributing expertise and insights to shape policies and strategies in this domain.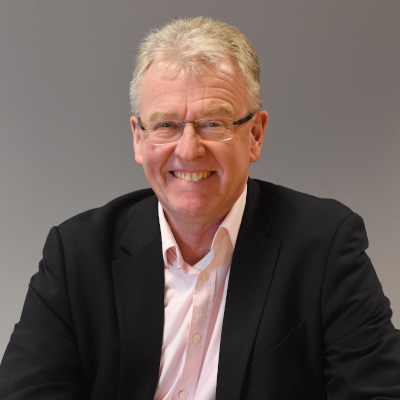 Larry Coltman
Coltman Warner Cranston LLP
Website: https://www.coltmanco.com/
Other Roles: South Warwickshire Branch Chair
Past president Larry Coltman is a solicitor specialising in all aspects of commercial litigation specifically agency, distribution and credit insurance law, debt recovery and insolvency.
He practises with his own firm Coltman Warner Cranston, a "top ranked" debt recovery firm in Coventry and the international practice Fieldfisher in Solihull.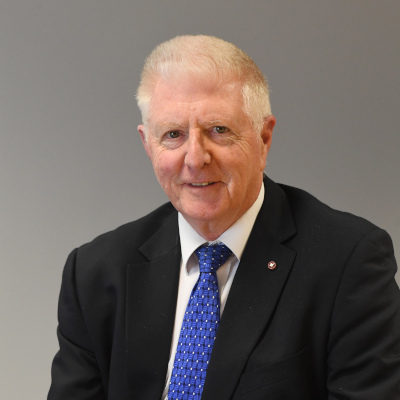 Peter Burns MBE JP
As a business man and a proud Coventrian, Peter has spent more recent years in semi-retirement, working in the best interest of the local businesses and the wider community.
Having gained years of experience serving on the Chamber Board of Directors, Peter was proud to be President of the Chamber of Commerce from November 2013 to November 2015, where his theme for his term of office was Prosperity Through Growth.
Peter has spent a lifetime working in the private sector but, on a voluntary basis, has under taken many other duties serving the communities of Coventry and Warwickshire including representing Membership of Chambers of Commerce at the British Chambers of Commerce (BCC) as well as being on their Accreditation Board, Business Education Committee and Business Awards as a judge.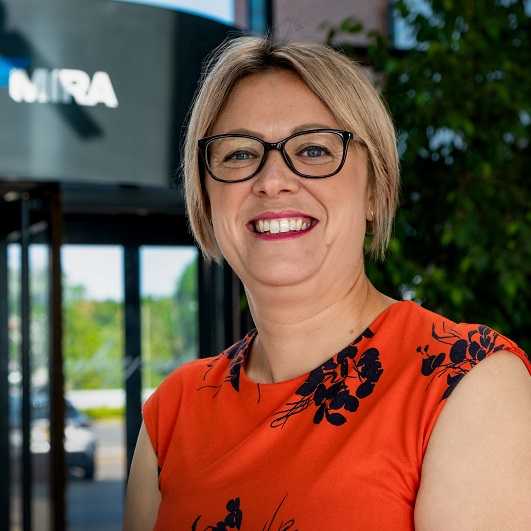 Sarah Windrum
HORIBA MIRA
Website: https://www.horiba-mira.com
Website: https://www.miratechnologypark.com
Sarah Windrum is the Future Mobility Cluster Lead at HORIBA MIRA.
Sarah is a technology business founder and investor leading the development of HORIBA MIRA's future mobility cluster at the heart of the Midlands.
The MIRA Technology Park is an 850-acre site on the Leicestershire / Warwickshire border and home to over 40 global tenants specialising in mobility research & development. The world-leading blend of facilities and expertise at HORIBA MIRA from Assured CAV and Safe AI standards to the Driving Experience simulator and Cleantech Test Hub all enable the accelerated delivery of new technologies to market and support decarbonisation of transport at scale to make all our journeys safer, cleaner, and smarter.
Sarah was formerly Chair of Coventry & Warwickshire Local Enterprise Partnership and still serves on the Midlands Engine Digital Board, the West Midlands Economic Growth and Innovation Boards, and the Mental Health Productivity Programme Advisory Body.
She is also a Regional Fellow at University of Warwick, a member of WCG Group's Industry Advisory Board, and a recent MSc graduate from Coventry University in Data Science.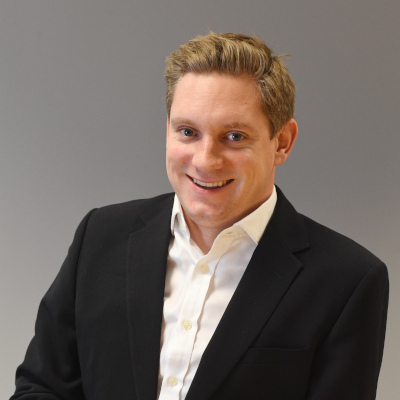 Steve Halkett
Wright Hassall LLP
Website: https://www.wrighthassall.co.uk/
Steve is a partner at Wright Hassall LLP, started in the business immediately after leaving university and has worked his way through from a trainee solicitor to head of the corporate team and one of the owners.
Wright Hassall, a full service law firm, employs around 300 people and won the Lawyers' Regional Law Firm of the year in 2017, and is now an official partner of Wasps rugby team.
Steve specialises in corporate law, assisting both individuals and corporates buying, selling and investing in businesses. Steve has worked in Coventry and Warwickshire for over 14 years and has been instrumental in a number of large investments to benefit our area.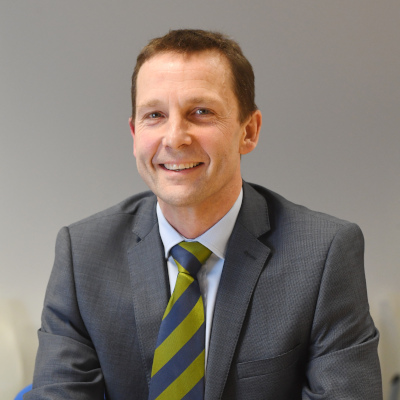 Steve Twigger FCCA, ACA
Luckmans Duckett Parker Ltd
Website: http://www.luckmans.com/
Steve qualified as an accountant in 1988 having trained and worked with Rayner Essex in London.
Steve has been a Director & Partner of Luckmans Duckett Parker Limited since 1992 and specialises in the corporate sector dealing with audit and taxation but also corporate finance work that includes a detailed knowledge of raising finance and the buying and selling of companies.
Steve also retains certain high net worth individuals as clients. As a main board director of Coventry & Warwickshire Chamber of Commerce his duties mainly concern around providing financial advice as well as bringing significant business experience to bear.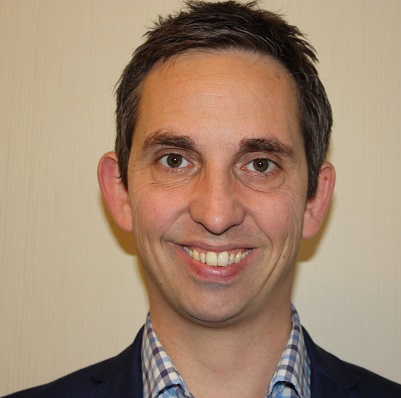 Tim Squires
Squires Gear & Engineering Ltd
Website: https://www.squires-gear.co.uk/
Other Roles: Coventry Branch Chair
Tim Squires is Director of Squires Gear & Engineering in Coventry, a CNC Machined Component manufacturer supplying the automotive, motorsport and various other sectors.
Currently, Tim is Chair of the Chambers Coventry Branch alongside other roles in the community such as a secondary school governor and an ambassador for STEM.