Board Members
The Coventry & Warwickshire Chamber of Commerce Board is made up of representatives from a diverse range of business sizes & sectors, to inform, support and provide expertise on a wide range of business areas.
Our board's primary purpose is to ensure the prosperity of the Chamber by mutually directing the finance and policy agenda.
Our Board meets quarterly to strategically set and assess the aims and objectives of the Executive Officers and the senior management team. The Board takes a hands-on approach to their directorship and regularly represent the Chamber of Commerce at various events throughout the calendar year.
Should you wish to contact any of your Chamber Board Members, please speak to Gemma Basterfield, Executive Support at the Chamber, on GemmaB@cw-chamber.co.uk or call 024 7665 4321
Our current Chamber of Commerce President is Mr Tom Mongan.
President
Tom Mongan
Subcon Laser Cutting Ltd
Website: https://www.subconlaser.co.uk/
Other Roles: North Warwickshire Branch Chair
Tom Mongan is General Manager at the multi award winning company Subcon Laser Cutting Ltd based in Nuneaton. It is one of the UK's largest and longest established companies that use 2D & 3D laser technology to manufacture parts. Tom has been involved in the engineering industry for over 46 years having started his career as a Technical Apprentice at Alvis Ltd in Coventry, however for the last 26 years he has been involved with Subcon in the high tech world of lasers.
He is the current chair of the C&W Chamber of Commerce North Warwickshire Branch, an Ambassador for the Made in the Midlands organisation, a Fellow at the Institute of Sales & Marketing, a Top 100 manufacturing award winner and also a Freeman of Coventry City.
Immediate Past President
David Penn

Bromwich Hardy
Website: https://bromwichhardy.com/
Other Roles: Coventry Branch Chair
A highly experienced and well-respected Member of the Royal Institution of Chartered Surveyors with 22 years' practice, mainly in the West Midlands. An influential, proven advisor, valuer and negotiator, with excellent contacts throughout the industry and many high-profile clients.
I am a Partner at Bromwich Hardy, award winning chartered surveyor & commercial property advisers. I am a past Chair and Director of Coventry & Warwickshire First and a member of the Image Working Group for Coventry. I am also a former Chair of the Coventry & Warwickshire RICS Local Association and a Regional Board Member.
I have degrees in Economics and Estate Management and was educated at Coventry Preparatory School and Rugby School.
Successful equestrian as junior in Show jumping, Eventing and Tetrathlon. Played first team rugby for Claverdon rugby club, 1987 to 1999. Keen backgammon player (representing Coventry in the UK Club Championship) and love cooking.
Other Information: Engaged to Amanda and father to Sidney
CEO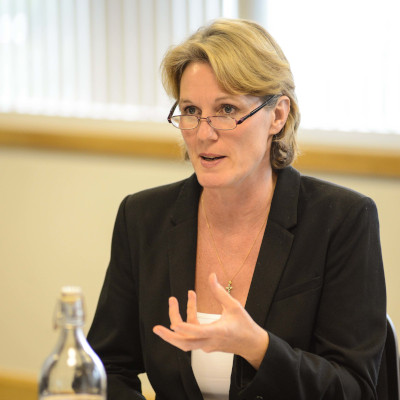 Louise Bennett OBE DL
Coventry and Warwickshire Chamber of Commerce
Website: https://www.cw-chamber.co.uk/
Awarded an OBE in the Queen's Birthday Honours for her services to enterprise, Louise has worked, for 33 years, at the most senior levels in both the private and public sectors. Louise began her career as a graduate management trainee in retail prior to moving into healthcare, working in education, professional sector and, indeed, has owned and run her own small business. She is also a Deputy Lieutenant representing Her Majesty's Lord-Lieutenant of West Midlands and is currently a High Sheriff in Nomination for the West Midlands.
Louise was appointed as Chief Executive of Coventry and Warwickshire Chamber of Commerce in February 2003 which under her leadership is a multi-million pound turnover business offering value-add services to Members and commissioning and delivering enterprise and education support, providing employment for some 100 staff.
Louise has a strong and long standing interest in youth entrepreneurship and has led a Midlands Young Person's Centre of Expertise for Youth Enterprise. The Coventry and Warwickshire Chamber of Commerce is proud to support 2000 Member companies, 1200 learners (through its education provision) and a wider client base of some 10,000 companies.
Louise is a 1st Class Honours Graduate in Business; is a qualified CIPD (human resource) Practitioner; and has a Masters in Business Administration. She is also a qualified Counsellor / Psychotherapist Practitioner and has worked as a volunteer for the North Worcestershire Bereavement Service.
Having worked at both a regional and sub-regional level, Louise has a vast network of contacts and robust relationships with public and private sector colleagues across the West Midlands including Members of Parliament and Members of the European Parliament. Louise remains proud and flattered to serve the community of Coventry and Warwickshire, not least in being part of superb public/private working all of which is rightly focused on the future successful growth, and wealth creation of the locality.
Married with two grown-up children, Louise fosters children; works closely with Foster Talk to promote 'fostering communities'; and has a love of her horses and farmyard.
Board Members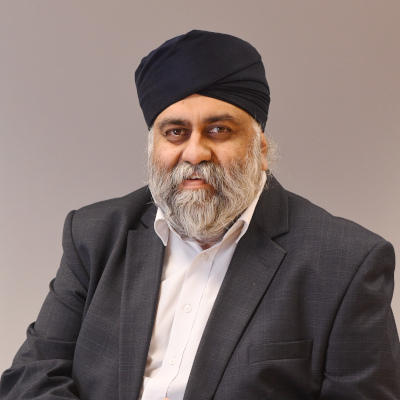 Amrik Bhabra MBE
ADECS-Maple
Website: https://www.adecs.co.uk/
Former President of the Chamber and Managing Director of ADECS Amrik is recognised and respected within businesses in the region, and has an influencing role within many local initiatives. Amrik sits on the Boards of a number of local and regional charities and is Chair of Governors at a local Primary School (and is actively involved with the PTA).
He has recently become an Ambassador for Apprenticeships within the region, and is currently working with Microsoft nationally on a pilot Technical Sales Apprenticeship.
Amrik is a strong believer in networking, and has built a wealth of contacts, actively using these relationships and knowledge to connect people and organisations from within his network.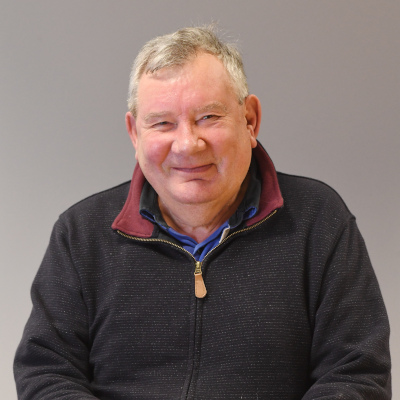 David Burton
David Burton, a Coventrian and director of the Chamber, is a chartered accountant who has been in practice in Coventry his entire professional career, currently as Chair of Spencer Gardner Dickins.
He is a Freeman of the City of Coventry and a former President of the Warwickshire Society of Chartered Accountants. As a corporate finance practitioner he has been involved with many of the local company management buy outs, acquisitions and sales, giving him a detailed knowledge of a large range of business sectors.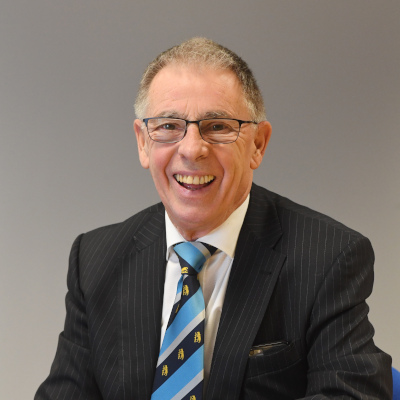 Doug Squires
Squires Gear & Eng Ltd
Website: http://www.squires-gear.co.uk/
Doug started his career in engineering back in 1961, as a Technical Apprentice at the former world class machine tool manufacturer in Coventry, Alfred Herbert Ltd, specialising in the design and manufacture of gears and transmissions.
Doug then took his skills and knowledge, to join the family company, using his flair for sales to promote the company and generate business. He subsequently went on to become a member of 'The Institute of Engineers and Technicians Ltd'.
He has been a passionate member of C&WCC since 1985 and is a strong supporter of all Chamber activities. This has included attending trade missions to Denmark, South Africa and on two other occasions, the Far East. He has been a Branch member since 1996 and took the role of president in 2009-2011.
Doug has been married to wife Andree for 49 years and has two grown daughters and a son Tim, who manages the day to day running of the business and is also an active member of the Chamber.
Passing on his experience over the years, Doug is currently a lead Mentor for the University of Warwick WMG Academy for Young Engineers. He is National Secretary of the 'Square Wheels Club', a member of several charitable organisations and a Freeman of the City of Coventry.
Since having recently hung up his head set as a private pilot after 47 years, his other activities these days include, a passion for his classic car and motorcycle, cycling, gardening and being grandad to six grandchildren.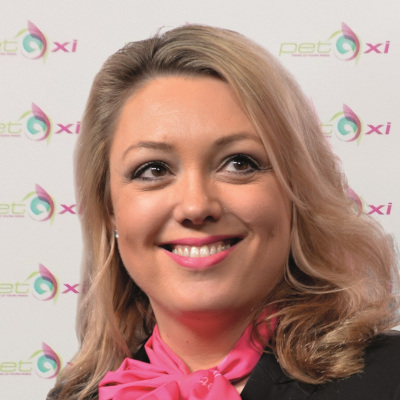 Fleur Sexton DL
PET-Xi Training Ltd
Website: https://www.pet-xi.co.uk/
Fleur Sexton DL is Deputy Lieutenant of the West Midlands, representing Her Majesty's Lord-Lieutenant of the West Midlands, Businesswoman of the Year 2017 and Managing Director and co-founder of multi-ward winning PET-Xi Training, whose relentlessly upbeat teams and innovative programmes deliver impact, inspiration, productivity and value across the UK.
PET-Xi recently pioneered a UK wide "Upskilling the Nation" scheme for unemployed & homeless adults, helping them to return to the workplace and society and an apprenticeship scheme to help young people gain vital skills, experience and qualifications in the world of work while working with companies, helping employers to raise standards and close the skills gap.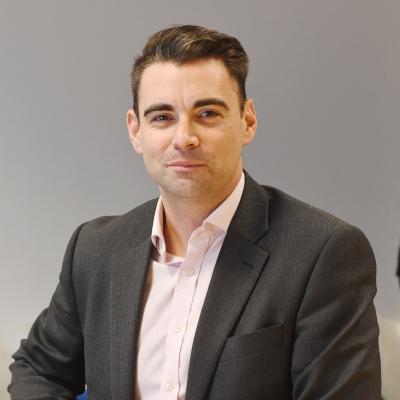 Ian Coulson
HSBC UK
Website: https://www.business.hsbc.uk/
Ian Coulson is Area Director for HSBC Business Banking team in Coventry and Warwickshire and Greater Birmingham, leading a team of 15 Relationship Managers to support over 1700 small and medium sized enterprises.
A graduate of the University of Leicester, Ian joined HSBC 15 years ago and has carried out a number of Relationship Manager positions across the Midlands before taking on leadership of the team earlier this year.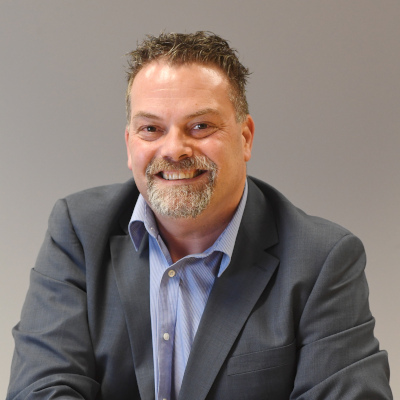 John Nollett
Pressmark Pressings Ltd
Other Roles: Past President
Website: https://www.pressmark.co.uk
John has a deep-rooted background in manufacturing and engineering in the region.
John began his career with Pailton Engineering in 1987 as an apprentice and climbed the ranks to be group managing director.
During that time, he has also played a key role within the Chamber as well as launching his own business consultancy and also recently became CEO of Pressmark Pressings in Atherstone.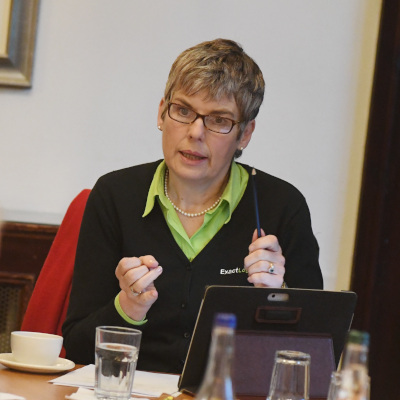 Karen Shuter
Exact Logistics
Website: http://www.exactlogistics.co.uk/
Other Roles: Rugby Branch Chair
Karen's whole working life has been spent in sales & marketing, starting as a graduate trainee and ending up as the co-owner of Exact Logistics. She worked for blue chip organisations before setting up a successful local publishing business in 2005 which continues to thrive. This experience of business start-up was invaluable in 2009 when she and Adam set up Exact Logistics. Karen is primarily responsible for UK customers as well as for marketing of the whole business.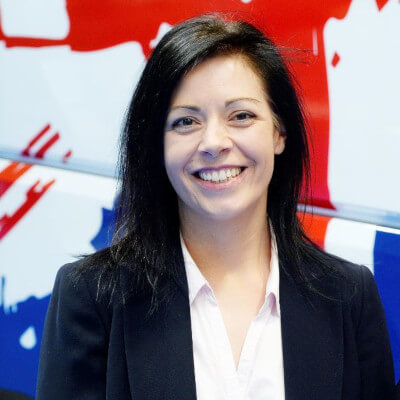 Kathryn Clarke
Hello Hospitality
Website: www.hello-hospitality.co.uk
Kathryn Clarke, owner of Hello Hospitality has extensive experience in the events and hospitality sector and launched Hello Hospitality in 2014. Specialising in corporate event venue representation, sales, marketing, event project consultancy and venue finding agency.
C&W Chamber of Commerce Non-Executive Director since 2018 has represented the Membership at the British Chamber of Commerce Global Network Communications Subgroup, was a BCC Regional Business Awards judge in 2019, sits on the Coventry Destination Partnership, Visitor Economy & Skills Subgroup, was guest speaker at the January 2019 C&W Chamber of Commerce Women in Business event and soon to be a C&W Chamber of Commerce Women in Business 21 in 21 Mentoring Programme Mentor.
Kathryn lives and works in Warwickshire and has been involved in various voluntary community projects including Covid19 Lockdown Parish Council Volunteer, six years as Administrator for the BJFC, Secretary for Bidford-on-Avon Church of England Primary School PTA, and Secretary for the Gosling Toddler Group.
Married with two teenage children, Kathryn enjoys reading, country walks and gin!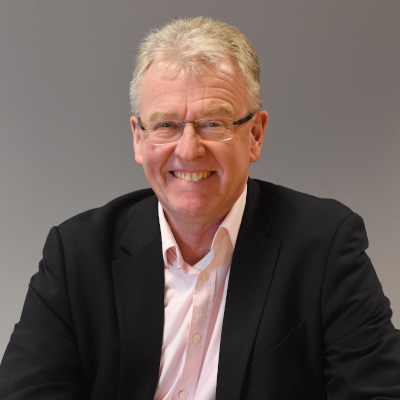 Larry Coltman
Coltman Warner Cranston LLP
Website: https://www.coltmanco.com/
Other Roles: South Warwickshire Branch Chair
Past president Larry Coltman is a solicitor specialising in all aspects of commercial litigation specifically agency, distribution and credit insurance law, debt recovery and insolvency. He practises with his own firm Coltman Warner Cranston, a "top ranked" debt recovery firm in Coventry and the international practice Fieldfisher in Solihull.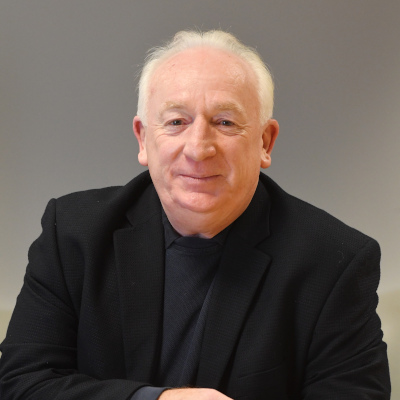 Paul Sullivan
52 Global
Website: http://52global.com/
Paul has been a member of the Chamber Board since 1999 and was Chamber President in 2006. Paul started off as an apprentice at P&S Sheet Metal and after completing a City and Guilds in engineering he joined Abbey Panels. After deciding to branch out alone in 1993 Premier Sheet Metal was formed, the largest privately owned prototype supplier in the UK at the time.
Paul sold the business in 2005 and currently Paul is the managing director of 52 Global, an international consultancy business specialising in automotive, manufacturing and engineering sectors.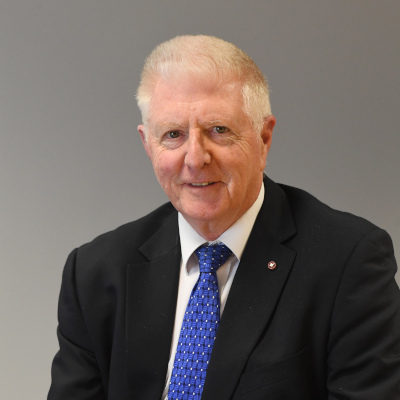 Peter Burns MBE JP
As a business man and a proud Coventrian, Peter has spent more recent years in semi-retirement, working in the best interest of the local businesses and the wider community. Having gained years of experience serving on the Chamber Board of Directors, Peter was proud to be President of the Chamber of Commerce from November 2013 to November 2015, where his theme for his term of office was Prosperity Through Growth.
Peter has spent a lifetime working in the private sector but, on a voluntary basis, has under taken many other duties serving the communities of Coventry and Warwickshire including representing Membership of Chambers of Commerce at the British Chambers of Commerce (BCC) as well as being on their Accreditation Board, Business Education Committee and Business Awards as a judge.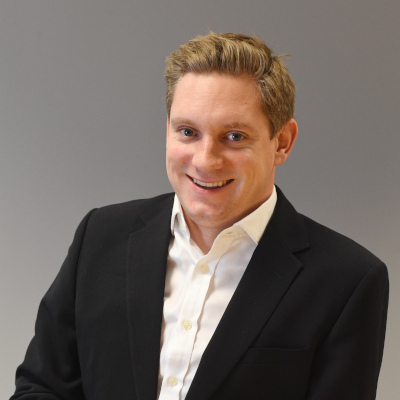 Steve Halkett
Wright Hassall LLP
Website: https://www.wrighthassall.co.uk/
Steve is a partner at Wright Hassall LLP, started in the business immediately after leaving university and has worked his way through from a trainee solicitor to head of the corporate team and one of the owners. Wright Hassall, a full service law firm, employs around 300 people and won the Lawyers' Regional Law Firm of the year in 2017, and is now an official partner of Wasps rugby team.
Steve specialises in corporate law, assisting both individuals and corporates buying, selling and investing in businesses. Steve has worked in Coventry and Warwickshire for over 14 years and has been instrumental in a number of large investments to benefit our area.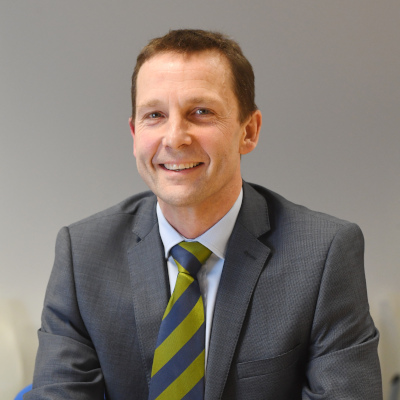 Steve Twigger FCCA, ACA
Luckmans Duckett Parker Ltd
Website: http://www.luckmans.com/
Steve qualified as an accountant in 1988 having trained and worked with Rayner Essex in London. Steve has been a director/partner of Luckmans Duckett Parker Limited since 1992 and specialises in the corporate sector dealing with audit and taxation but also corporate finance work that includes a detailed knowledge of raising finance and the buying and selling of companies. Steve also retains certain high net worth individuals as clients. As a main board director of The Coventry & Warwickshire Chamber of Commerce his duties mainly concern around providing financial advice as well as bringing significant business experience to bear.