South Warwickshire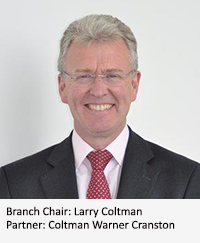 The South Warwickshire branch committee meets every quarter to examine issues affecting businesses in Stratford on Avon, and Alcester, with a satellite office in Shipston on Stour. Close collaboration with businesses and local stakeholders, including the Local Enterprise Partnership (LEP), MP, Nadhim Zahawi and other business groups, means our voice is heard on the issues that matter.
We hold regular networking events and meetings where we can discuss pressing business issues, such as planning regulations and tourism policy. We're looking to boost our numbers to provide an even more effective voice for businesses in the local area, so get in touch if you'd like to learn more.
Thank you to all that contributed to our 2017 South branch meetings, we have taken on board your comments and would like to update you all on our work to date and to ask for your thoughts on what we should be focusing on for 2018.​ The Chamber network represents 75000 businesses and 6 million employees and its important we continue to feed into local regional and national government the concerns of our local businesses.
 2018 Branch Events
Thursday 12th April, 8 - 9.30am, Crowne Plaza, Bridgefoot, Stratford Upon Avon, CV37 6YR
Meet your MP Nadhim Zahawi: Friday 8th June, 8 - 9.30am, Crowne Plaza, Bridgefoot, Stratford Upon Avon, CV37 6YR
Meet your MP Nadhim Zahawi: Friday 7th September, 8 - 9.30am, Crowne Plaza, Bridgefoot, Stratford Upon Avon, CV37 6YR
Meet your MP Nadhim Zahawi: Friday 7th December, 8 - 9.30am, Crowne Plaza, Bridgefoot, Stratford Upon Avon, CV37 6YR
For more information on the work of the South Warwickshire branch or if you would like to attend one of our meetings please call: 02476 654321 or email: [email protected]
Recent Branch Press Releases:
Quarter 4 2017 SW Branch Meeting
Meet your MP Nadhim Zahawia 29th September 2017
South Warwickshire Branch, Venture House, 23.03.17
South Warwickshire Branch Meeting at Venture House, 2016