Events run by C&W Chamber Members
Welcome to our Member's Events page.  Here you can see a list of upcoming events which our Members are running, providing you with the opportunity to extend your networking reach and build your contacts.
We are happy to promote any events that our Members are holding via our website and social media platforms.  Members can submit their events now, via their Member Profile page.  To access this area you must login here. This is a free member only service.  Not a member?  Get in touch with our Membership Team or Join Today.

National Garden Scheme Open Event
Dunchuch Park Hotel, Rugby Road, Dunchurch, Warwickshire, CV22 6QW
Date: 28 July 2019 - 10am - 5pm
On Sunday 28th July 2019 between 10 am and 5 pm, Dunchurch Park will be opening its gardens for the National Garden Scheme.
We are so excited and look forward to welcoming you to our hidden gem in the heart of Warwickshire.  Enjoy the gardens and grounds and then relax on the terrace with afternoon cream tea.
Full details coming soon.  For more information visit The National Garden Scheme
The Mudnificent 7
Heart Park, Heart of England Conference and Events Centre, Coventry , CV7 8DX
Date: 17 August 2019 - 2pm - 5pm
Get muddy with #TeamOrange and push yourself to the limit at the ultimate obstacle race. This is a challenge like no other, a 7km mud run course which has 7 different zones on the course, each designed and built by a different obstacle race event company - hence, 'The Mudnificent 7'!
Gather together with your friends, round up your family and assemble your colleagues to tackle this obstacle course and raise money to help support our EMERGENCY RESPONSE campaign to help protect and save thousands of families from the devastating effects of natural disasters and conflict. 
We'll support you every step of the way, right up until you're perched on the starting line ready to undergo the most exhilarating event of your life!
We have a limited number of charity places available. Book your place today, or use your own entry to join our team and help make a huge difference to some of the world's most desperate people.
Read more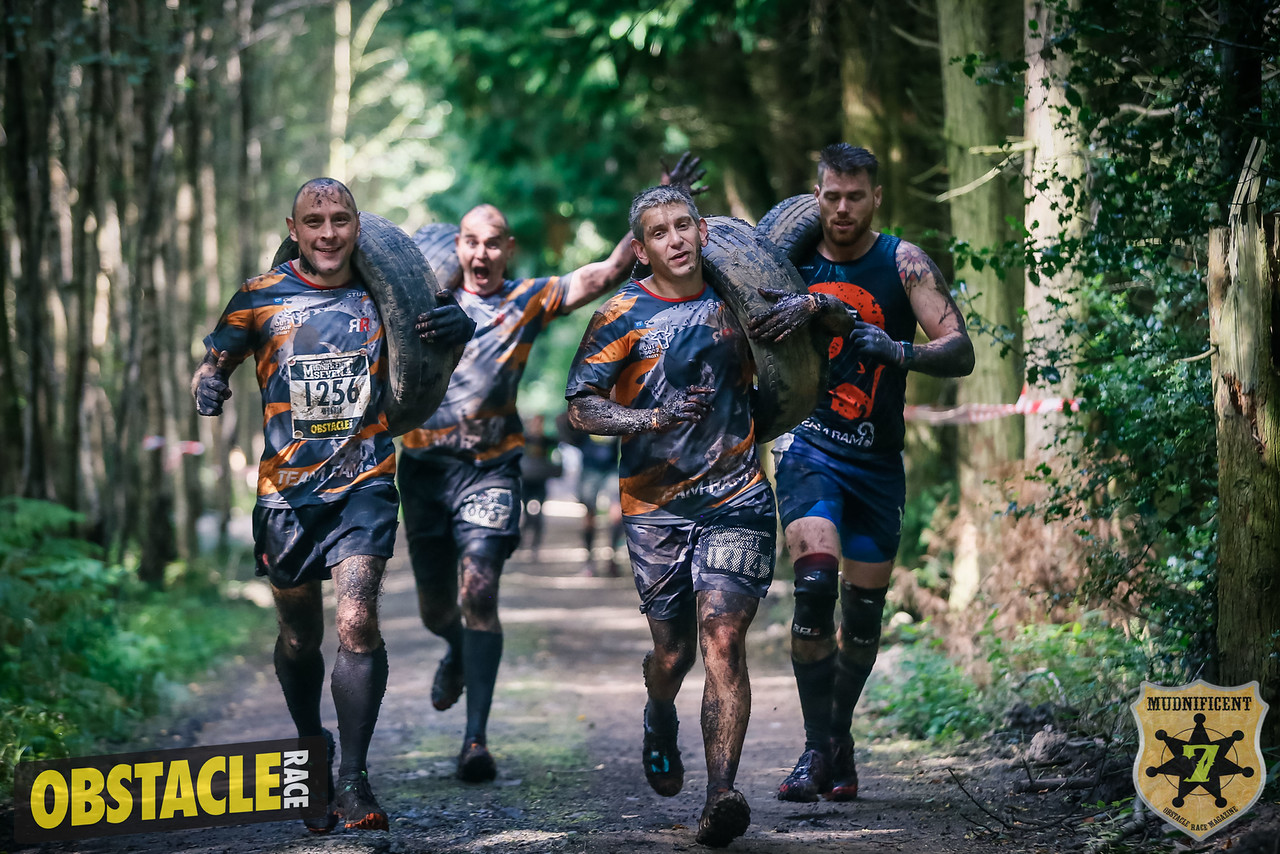 The Mudnificent 7
, , ,
Date: 17 August 2019 -
This is a fun event where you can tackle a 7km obstacle course with 7 different zones, each designed and built by a different race company - hence, The Mudnificent 7!
The Mudnificent 7 is supporting Coventry as the European City of Sport for 2019, and they are calling on all Chamber of Commerce members to get involved by sending a team to run for one of their charity partners. After helping to raise over £50,000 for local charities in 2018, organiser Kevin Newey has set an ambitious target of £100,000 for 2019. For more information, or to get involved, please email
[email protected]
.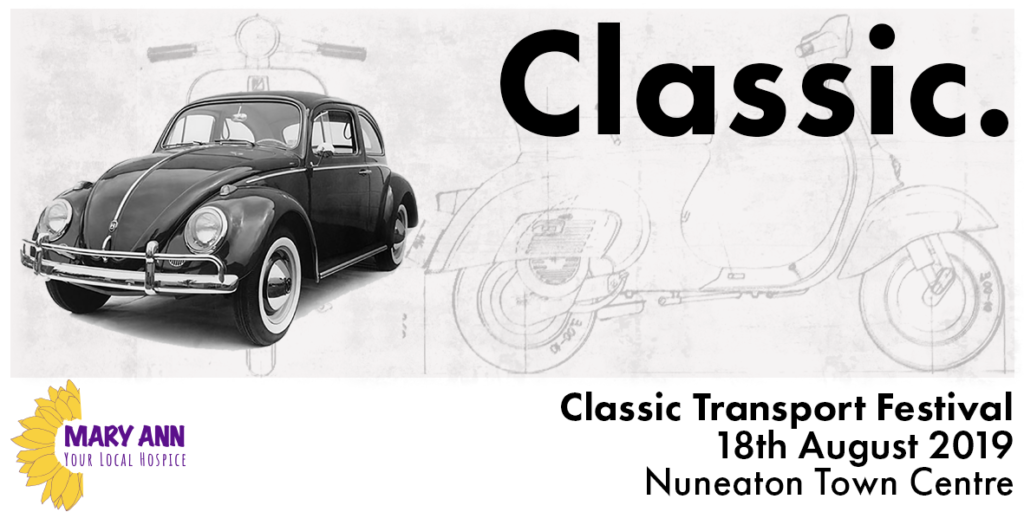 The Classic Transport Festival
Nuneaton Town Centre, Nuneaton, Warwickshire,
Date: 18 August 2019 - 8:30am - 3:30pm
The Classic Transport Festival is back for 2019 and looks set to be even bigger this year!
The event attracts hundreds of classic vehicle owners, enthusiasts, clubs and families alike. Local supporters fill the town centre streets viewing the classic cars, motorbikes and scooter on display and welcoming the rally drivers as they arrive in town. 
This is a fantastic local event and all money raised from the event goes directly to Mary Ann Evans Hospice. If you would like to know more about the care and support the Mary Ann Evans Hospice provides please visit our website for more information: www.maryannevans.org.uk 
We also have a fantastic Corporate Sponsorship Package available for local businesses who not only want to support the Hospice at the event, but also receive acknowledgement in press releases, newsletters, across the website and social media channels.
For more information please contact 024 7686 5439 or email [email protected]
Read more
Leadership and Team Building Exercise Midland Challenge!
Nesscliff Army Camp, Shrewsbury, Shropshire, SY4 1BH
Date: 19 September 2019 - tbc
Once again the Army West Midlands will be hosting our famous Leadership and Team Building Exercise Midland Challenge!
Midland Challenge will develop leadership skills, team build, improve your Communication, First Aid and Navigation skills as well as introduce you to all the skills and trades involved in the British Army.
The Exercise is free to attend but book your teams in early to avoid disappointment. Teams from the HE/ FE and Student Community will take priority.
The dates for Ex Midland Challenge are; 19-21 September.
All will be based out of Nesscliff Army Camp in Shropshire
Please contact me: [email protected] to book your teams! More details of the Exercise will follow in the New Year.