Briefings & Policy
The Coventry & Warwickshire Chamber of Commerce has been working with the West Midlands Combined Authority, the Black Country Chamber of Commerce, and the Greater Birmingham Chambers of Commerce to provide local businesses with relevant and up-to-date information relating to Brexit.
From briefing papers to quickfire social media videos, learn more about key Brexit-related issues and what they mean for businesses.
September 2022
From Chief to CDS
The Customs Declaration Service (CDS) is HM Revenue and Customs' (HMRC) new electronic system for handling customs declaration processes, replacing the current Customs Handling of Import and Export Freight (CHIEF) system which was introduced in the early 1990s.
Read the full briefing paper here:
October 2022
Brexit Freedoms Bill
What is the Brexit Freedoms Bill? - The UK Government introduced the Retained EU Law (Revocation & Reform) Bill, otherwise known as the Brexit Freedoms Bill, to Parliament in September 2022. The aim of the Bill is to end the special status of all retained EU law by 31st December 2023.
Read the full briefing paper here: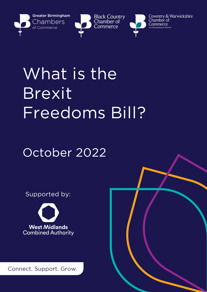 December 2022
UKCA Markings
The UK Conformity Assessed (UKCA) marking is the new product certification system used for products being place on the market in Great Britain.
Read the full briefing paper here: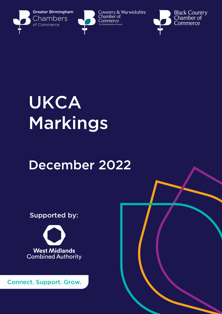 January 2023
The Northern Ireland Protocol
The Northern Ireland Protocol is a trading arrangement, negotiated during Brexit talks. The issue of the NI protocol has become particularly pertinent as of 31st December 2020- as this is when the UK's transition period with the EU finished, and the UK had effectively formally left the EU.
Read the full briefing paper here: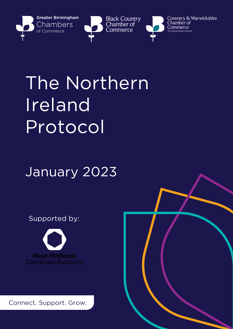 January 2023
The Impact of Brexit
Feedback received from local businesses across Greater Birmingham, the Black Country, and Coventry and Warwickshire indicated that businesses of all sizes and across all sectors are facing a number of issues as a result of the United Kingdom's
(UK) departure from the European Union (EU).
Read the full briefing paper here: