Our Regions Economic Indicator
Quarterly Economic Survey Partner 2019/20

Prime Accountants Group Website
The Quarterly Economic Survey (QES) is the largest and most representative independent business survey of its kind in the UK. Each quarter more than 6,000 businesses across the UK's Accredited Chamber Network participate in the QES. In Coventry & Warwickshire, we receive between 300-500 responses each quarter.
The QES is the first economic indicator of the quarter, published in advance of official figures and other private surveys, and it consistently mirrors trends in official data. For this reason the survey is closely watched by policymakers such as the Treasury, the Bank of England, the Office of Budget Responsibility, the EU Commission and the IMF.
>>Click here to complete your Q4 QES<<
Click here to view the Q3 2020 QES Results Report
View the latest British Chambers Economic Data & QES here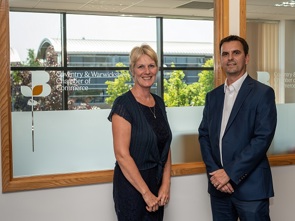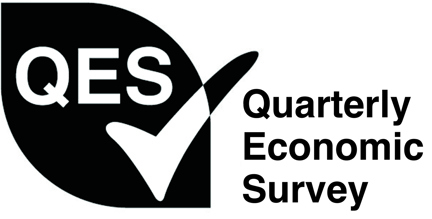 Pictured: Louise Bennett OBE DL & Steve Harcourt
Steve Harcourt is a director at Prime Accountants Group's Coventry office which advises more than 1,000 businesses across the region, outlined the importance of the QES.
He said: "We need to be monitoring business mood via tools such as the QES now more than ever in times of uncertainty.
"It was a no-brainer for us to support a survey that places great emphasis on data and numbers as we do, and it will allow our clients, key decision makers and the wider community to keep their finger on the local economic pulse.
"We deal with businesses of varying sizes on a daily basis, the majority of which are holding back on major decisions relating to investment or long-term planning until they know what is going to happen with Brexit.
"Although uncertainty and low business confidence may heighten as we approach the 31 October deadline, I think we've reached a stage now where the business community are still in a stable frame of mind because a lot of firms have done all of the hypothetical planning that they can do, and are ready to pursue specific avenues depending on the Brexit outcome."
For more information on the Quarterly Economic Survey, contact Sean Rose, Policy Officer at the Chamber: [email protected]