Fully Funded (Free!) ICT Business Support
Helping your business to get the most from your broadband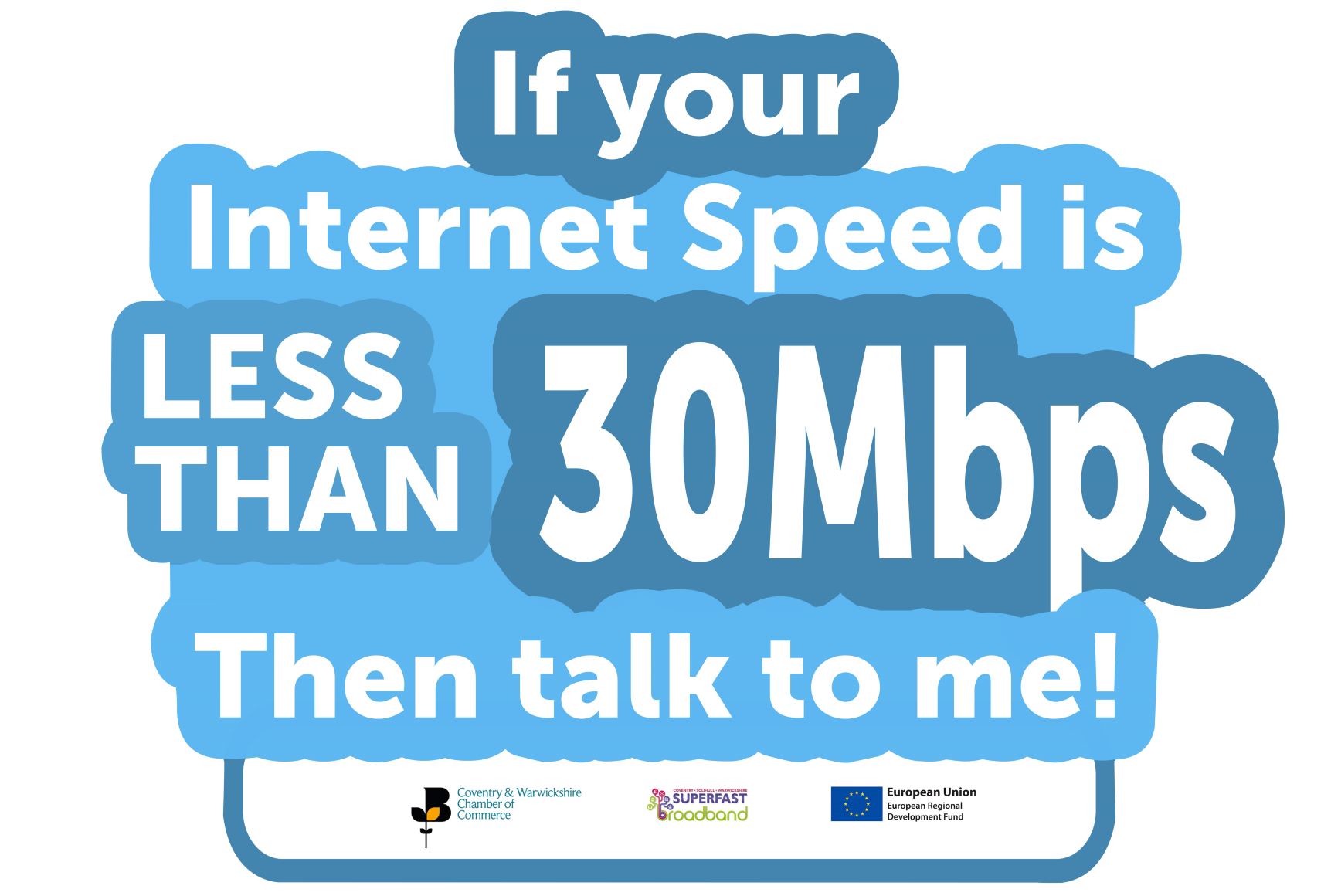 Does your internet feel slow?
Do you have to wait for each webpage to load?
Usually when you are trying to understand what internet connections are available to you, the only way to build your knowledge is in a sales situation; We can help by not having a "product" to sell. We just want to make sure that you have the best technology, specifically for your business.
Coventry and Warwickshire Chamber of Commerce are here to help any businesses currently receiving less that 30Mbps, to offer completely free, impartial advice to help your business get the most from broadband
How to get started?
We have a simple three step process...
Firstly, click the image to the right and run your initial speedtest.
Next, if your results show less than 30Mbps, book your free consultation by emailing

[email protected]

Finally, we meet with you to discuss exactly what is available in area and advice on what will be best now and for the future.
Does your business need support with:
Getting to grips with new technology

Developing a digital marketing plan

Implementing Superfast or Ultrafast Broadband*

Moving to the cloud
We offer specialist, impartial ICT advice that will…
Show how embracing new technology can enable business growth.

Explore available ICT systems to increase productivity.

Assist with the knowledge to implement a Superfast Broadband Connection*
Information and Communications Technology can be daunting, filled with jargon and acronyms.
Let our Expert Advisors assist you to find the right solutions, providing you with the competitive edge to take your business to the next level.
Want to know more?
Contact either John or Neil today on 02476 654 321